VGVisuals
Whether you are looking for a specific item or just browsing for ideas, our site is your one-stop shopping source. From fun items to the traditional, you can easily search for some of the hottest items on the market, and we are here for you 24 hours a day - 7 days a week. When you find what you are looking for, please contact us so we can discuss your needs in greater detail, or use our shopping cart to submit your order. The secure check-out makes ordering safe and convenient. If you are browsing, click on the 'request more information' option and we'll get back to you!
Featured Item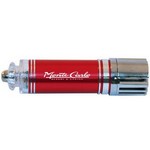 Car Air Purifier
Effectively remove smoke, dust and air pollutants with this filter from your vehicle. Kills bacteria and viruses, eliminates unpleasant smells, while increasing concentration and relieving fatigue at ...
$11.01 - $14.41
What Our Customers Are Saying

"VGVisuals will continue to be my first call as our company grows. I recommend them to anyone needing business marketing materials."
Tracy Pruitt
Southwest Risk / ClearView Risk