VGVisuals
Whether you are looking for a specific item or just browsing for ideas, our site is your one-stop shopping source. From fun items to the traditional, you can easily search for some of the hottest items on the market, and we are here for you 24 hours a day - 7 days a week. When you find what you are looking for, please contact us so we can discuss your needs in greater detail, or use our shopping cart to submit your order. The secure check-out makes ordering safe and convenient. If you are browsing, click on the 'request more information' option and we'll get back to you!
Featured Item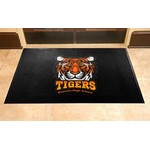 3'x5' SuperScrape™ Impressions Indoor/...
Impervious to sunlight, these long-lasting logo mats perform beautifully in all types of environments. There is no limit to the color options available. Photo-realistic images, tones and shades are al...
$136.99 - $211.82
What Our Customers Are Saying

"I am personally thankful to VGVisuals and their team for designing the perfect trade show display and marketing materials to represent my company. Nobody is more in tune with the apartment industry t...
Keith Edmunds
Surface Connection