Featured Item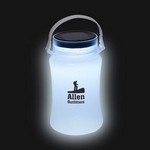 Foldable Waterproof Container w/Solar Li...
Foldable Waterproof Container w/Solar Powered Light is uniquely different! This floating, waterproof lantern is charged by solar and USB (cable included) . Light modes include normal bright, super bri...
$13.35 - $15.35
Welcome!
Promotional items are used for several reasons, whether it is to promote your business at a trade show or event, give as gifts to corporate clients or create a unified brand image with apparel for your employees. MindsEye! will research and make sure you are getting the right promotional products that relate to your business and products that are worth giving out! Call today if you have any questions or would like us to assist you at 405-608-5311.
Signature Showrooms