DPI Direct
Since 2003, DPI has provided high-quality printing services. We constantly improve our equipment and technology to remain at the innovative forefront of the industry.
We're passionate about helping you create custom communication materials that help you meet your professional goals. We know you have many printer options, so we work diligently to make your choice an easy one by providing a wide range of unique, service-inspired solutions.
Our ongoing focus is to provide you with superior products, unmatched service and competitive pricing. We constantly strive to deliver the highest quality possible because there is no greater satisfaction than delivering a finished product that helps you reach your goals.
Featured Item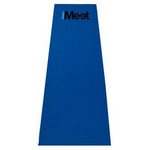 The Full Length Yoga Mat and Case
Relax. Breathe in, breath out, and meditate on our industry-leading Yoga Exercise Mat. Available in a wide variety of colors, the yoga mat is made with a strong inner net layer for added durability. A...

Signature Showrooms