Featured Item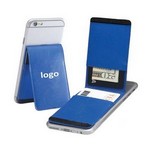 PU Adhesive Phone Wallet/Card Holder for...
The card holder for phone is made of PU leather which is durable and in high quality. There is 3M tape on the back of the card pocket. You can stick the pocket on your cell phone. You can put your cre...
$1.53 - $1.77
You don't need magic, you just need Amirakal!
At Amirakal Marketing, we believe that everyone has a valuable contribution and in order to become the best, you must attract and retain the best people. Therefore, in an effort to serve a wide variety of businesses, we are committed to recruiting and retaining qualified and experienced staff of employees and contractors to service our administrative, marketing, design and advertising needs. Our staff of employees and contractors reflects the diversity of the community and enables us to develop positive relationships with business owners from multicultural backgrounds.