Featured Item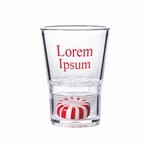 2 Oz. Flav-A-Shot™ Infusion Acrylic Sh...
Infusion acrylic shot glass two piece 2 Oz. acrylic shot glass. Place an edible condiment (such as candy, fruit, gum, licorice, chocolate, etc.) into the removable bottle compartment of the unit. Reas...
$2.70 - $3.42
Welcome!
This Web Express site offers ideas, options and seasonal items when you want your dealership to Get Noticed.
Contact your MADA Services Sales Representative for more information.